iSoftPhone 3.6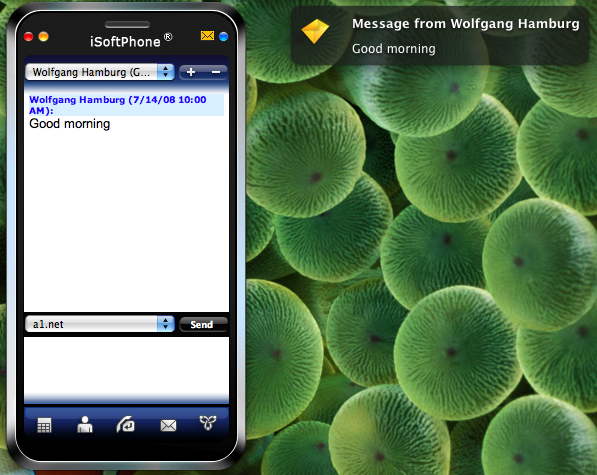 X
net Communications, a maker of market leading Captain FTP, introduces new Telephony Software, specifically designed for the Mac.
iSoftPhone is a native Mac application specifically designed for Mac users, utilizing the SIP protocol to enable voice and video telephony on Mac. It is heavily integrated with Mac OS X to provide enhanced productivity and a seamless user experience.

An easy to use Internet phone for Mac OS X using VoIP to provide crystal clear voice quality in an attractively sleek interface. The quick configuration will allow you to get talking to other iSoftPhone users in seconds. iSoftPhone is integrated with the Mac OS X address book to make calls and manage contacts.
Click-to-dial allows users to dial numbers from email, web browsers and other apps.
iSoftPhone also provides standard telephony functionality such as caller-id, voicemail, call transfer and more.
Visit http://www.call4mac.com for more information.
Requirements
OS X 10.6 or higher
Changes: 3.6
Bug fix for:
- sending DTMF tones by RFC method
- incoming audio delay
- call transfer (hangs)
- set custom ringtone
Languages supported
English, German