Latest Audio & Multimedia Software VISh4 Basic is an interactive flash player. With VISh4 you avoid tiresome and costly proprietary developments of new features in comparison to available web player. VISh4 will come with finished modules/add-ons which corresponds to your requirements.
t@b ZS4 is video editing and compositing software with more than 150 built-in video effects including excellent color and chroma keying. Also features custom output size and effect to audio wave form slaving. Visit http://www.zs4.net for more info.
Transcribe! offers many features to help transcribing music from recordings, including the ability to slow down the music without changing its pitch, and to analyse chords and show you what notes are present.
The leader in Flash content creation is now free to use when publishing to a FREE ViewletCentral discovery account. ViewletBuilder makes it possible for anyone to create compelling, animated Flash tutorials, onlinecourses and demos with ease.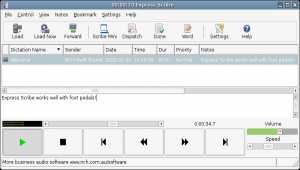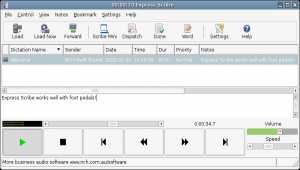 Express Scribe is professional audio playback control software for Linux designed to assist with the transcription of audio recordings. Install on the typist's computer and can be controlled using the keyboard (with 'hot' keys) and/or foot pedals.