Latest Other Server Applications Software
TTXN Live Video Broadcast Server is a light weight and high performance multi-point communication server, provide video access, storage, management and distribution service.
PDF Automation Server can automate the receiving, processing and routing of documents. Use PAS as an essential tool to streamline your document workflows and circulation in your organization.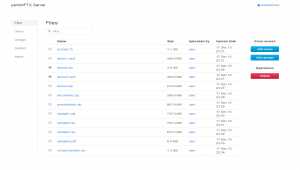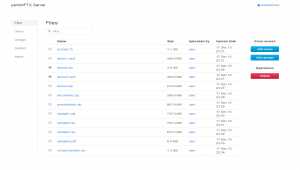 yamiMFTX Server is a self-hosted solution for managed file transfer and file sharing on an ad hoc basis. It allows easily upload files via any modern browser, share and download files with your colleges, partners and customers. MintDNS is a server suite that allows you to run your own DDNS (Dynamic DNS server). For more than 10 years we have provided DDNS Server solutions targeted at the Windows Server OS, and we provide DDNS to hundreds of thousands of internet users. By telling you where your web site visitors come from, which pages are most popular, and which search engine phrases brought visitors to your web site, you can make your site a more effective sales machine. An enterprise-class virtualization platform and all of the advanced management capabilities at a fraction of the cost. XMB (eXtreme Message Board) Forum Software is a fast and flexible system to turn your website into a growing community. Your visitors will be able to register and post new messages as soon as you install it.
Edit any text, number and date items in any Notes/Domino document without using the associated Form (if any). Change both item type and content, add and delete items. Includes a setting process and a help database in English and french.
A knowledgebase system allowing to store, access, search and explore knowledge within your organization, department or team.