Latest Food & Drink Software
Dishbase is a convenient recipe browser powered by dishbase.com recipe database. Pick a category, pick a recipe, and here you are. Click an image thumbnail to view a larger dish picture.
Make the Internet your cookbook and eliminate boredom from your diet. With Shop'NCook you can import recipes with a single drag & drop, create shopping lists with a click, get nutritional analyses, even share recipes online!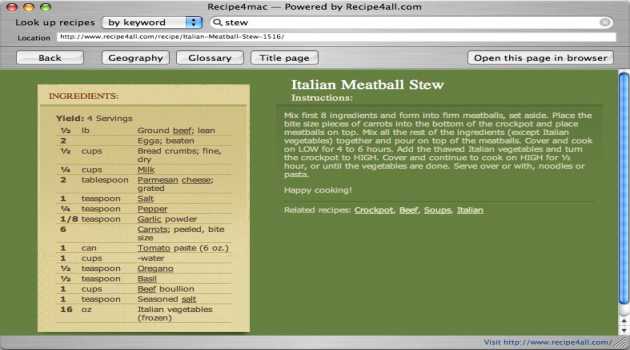 Recipe4mac lets you navigate through thousands recipes from the Recipe4all.com database with a neat Mac interface. Visually resembling the Safari browser Recipe4mac allows you to search recipes by keywords, by ingredients or by geography.
Create a table seating plan for your wedding, party or event. Automatically generates a table plan saving you hours.