Latest Presentation Tools Software Turn Android TV, tablet, phone into a reliable, secure video kiosk playing video, images, web in a loop in minutes. Easy to use. Access management, remote update, three screen display - full screen, split screen, interactive touchscreen kiosk.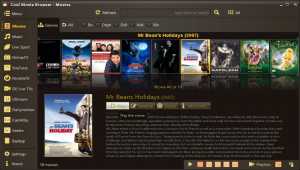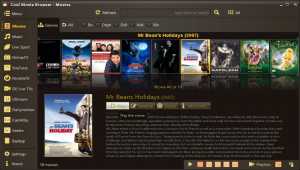 Cool Movie Browser discovers and gathers all your video files, which are distributed on different computers and hard-drives, into a single place.
freeBloo is the first 100% free interactive digital signage platform based on Linux that brings interactivity via cell phones to the audience of the customer (shops, malls, public spaces...). freeBloo is open to third party advertising.
Log your path with a GPS receiver and then view it in Google Earth. (Category: Audio & Multimedia::Presentation Tools)
A PDA player/organizer for AXMEDIS/MPEG-21 cross media content. It allows to play AXMEDIS content with inside any kind of image, audio, video, animations and also MPEG-4, HTML and SMIL. I has been developed for Windows Mobile 5 and 6. Demo content . ImageExpo is the ideal presentation and demonstration tool for Symbian/S60 and Windows Mobile phones: ImageExpo enables displaying the phone screen on a PC or a video projector in real time via USB, WLAN or Bluetooth connection.