 Rift fishing bot, level your fishing skill without any effort. Compatile with all lures and rods. Salt is a change intelligence software for SAP solutions that monitors change activity and helps you know the state of change across all SAP systems at all times.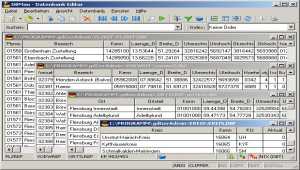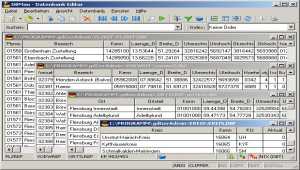 The database contain geodata of the Federal Republic of Germany with geo referenced towns, municipalities, town quarters, administrative units, postal codes, telephone preselections, nature areas, landscapes, climatic zones for proximity sea
A regular expression test program.
For software developers only - Locate ROM address in memory. (Category: Development::Other)
Tool to translate/adapt the user interface for software applications incl. XML and . All translations and adaptations can be reused when an updated version of the source application is released. Important localization tasks can be automated. UsabilityExpo is an amazingly beneficial tool for doing usability tests on mobile phones or mobile software MoSync SDK enables developers to create native mobile applications for many platforms using a single source code. Developers can create applications using standard web technologies like HTML5 and Javascript, as well as C/C++.