Latest Food & Drink Software
Welcome to the home of food recipes, foody is your mobile cook book, discover new cooking recipes simple and easy to cook, open the app find a recipe, cook and enjoy your meal.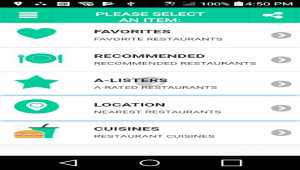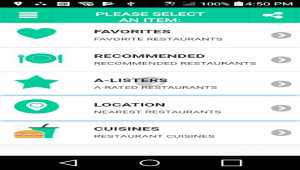 No Dining Curves is a mobile app that has all the grades on local restaurants! No Dining Curves provides helpful information about local restaurants, so patrons can have the safest and most satisfying dining experience.
The Shopper's Lil' Helper list making app brings local shopping deals via coupons, discount, viewing circulars, mail-in rebates. The list maker allows you to create through voice or tapping list that can be edited, printed, and viewed Lose Weight Now is a software program that provides you with the tools needed lose weight now. The software takes you through a daily lose weight success process designed to help you lose weight now. BigOven is award-winning recipe software for Windows, and a massive recipe archive that work together to get you organized and inspired in the kitchen. With BigOven, you can quickly find the recipe you want from over 170,000 choices.
PDACookbook - complete recipe and cookbook software for Blackberry device Palm OS, Pocket PC or Windows Mobile handhelds, and Windows PCs! If you have a handheld, carry your recipes, menu planner, and shopping list with you for fast reference.