Latest Text/Document Editors Software
You can split, merge, compress, lock, unlock, and rotate PDF files online with the simple-to-use program PDF Tools. With the help of the PDF Tools application, several PDF files can be handled in bulk.
This Hex Editor is versatile yet very powerful. Android iOS/iPhone Features Text Search/Replace Hex Search/Replace Search for ? by using /? Text wildcard Search e.g. HE?P would find all words that begin with 'HE' and end with P. Like HELP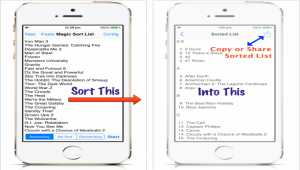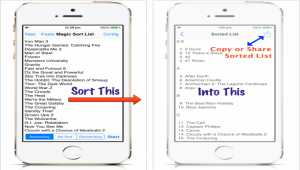 Magic Sort List is an iOS app which treats numbers as numbers and sort them like they should be. It can add alphabetic headers, running numbers to the list and even remove duplicates. Magic Sort List is highly customizable. Text editor for Windows Mobile based Smartphone's that can view or send text as multiple SMS messages or as e- mail attachments. Support for search, cut, copy, paste, delete, undo, use font of any size, recent file list, file associations, and more. Instiki is a basic Wiki clone which runs on Ruby on Rails and focuses on portability and stability. Supports file uploads, PDF export, RSS, multiple users and password protection. It runs on any operating system and is open source under the GPL.
Rediscover command bar - the feature that is missing on Treo phones! (Category: System Utilities::Text/Document Editors)
Add-on for the Memos program: load and save memos on your SD card. (Category: System Utilities::Text/Document Editors) Orneta Task Manager is a system tool that enables management of the running applications on Windows Mobile based Smartphone\'s. Windows Mobile Smartphone doesn\'t come with a way to manage running tasks, instead they are managed by the system.