Latest Site Administration Software Trackback Submitter is the world's first and most powerful automatic trackback poster designed to optimize search engine rankings by submitting top-quality trackback links to thousands of targeted blogs that support pingback protocol.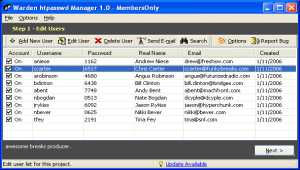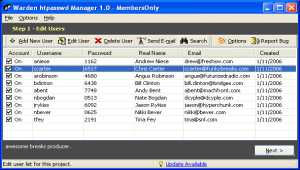 Warden is a .htpasswd and .htaccess manager for Apache-based web servers. It applies password protection to any web folder or resource in three easy steps: Edit user accounts, Edit FTP information, and apply. Now Apache authentication is a snap!